Another day, another Galaxy phone from Samsung. This one is called the Samsung Galaxy U and it should be announced next week in South Korea. Would you be surprised if I told you it runs Android, has a 1GHz processor, an AMOLED screen and a 5MP camera with 720p video capture? Of course, you wouldn't…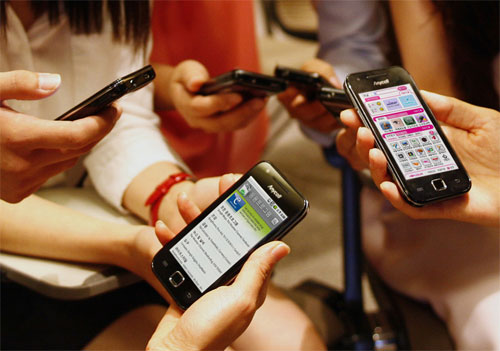 Update: It's official and the specs check out. It will be available on LG U+ (formerly LG Telecom), though there's nothing on the price/availability front.
First let me get the "bad" news out of the way – the Samsung Galaxy U will be for the South Korean market only. It supports J-CDMA / CDMA Rev. A networks, and there's no GSM support in sight.
The Galaxy U sports a 3.7" AMOLED screen (not sure if it's SuperAMOLED or not) with 480×800 pixels resolution, which makes it a bit narrower that the 4-inch-screen Galaxy S. The Samsung Galaxy U measures 119.5×59.6×12.4mm and weighs 131g.
It runs Android (probably 2.1 Eclair) on a 1GHz CPU. The Galaxy U connectivity is top notch – Wi-Fi b/g/n, Bluetooth 3.0 and T-DMB are all supported. With a 5MP snapper capable of 720p video capture, it's all the more similar to the Galaxy S.
The Samsung Galaxy U will be able to handle just about every video and audio format under the sun – AVI, DivX, MKV, FLAC and the usual stuff like MP3, AAC, 3GP and the rest. An 8GB microSD card will come in the box and the battery has 1500mAh capacity.
All these specs are unconfirmed, but by next week all should be clear including pricing and target availability.
Source: Samsung Hub, Samsung