While there were two high-profile flagship smartphones at the MWC, there's no denying that wearables stole the show. A leak shows that Oppo wants in on the action and is developing an LG Watch Urbane like wearable with a round display.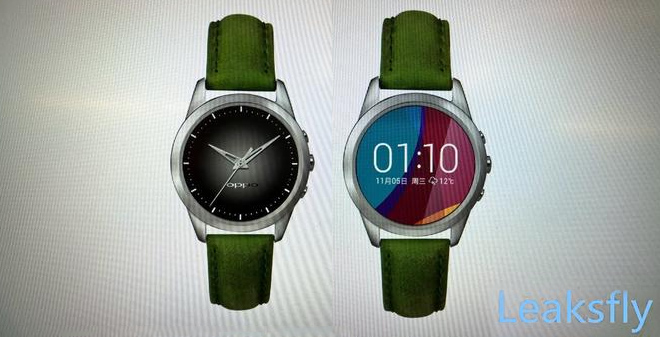 The company reportedly has a solution to the battery life issues that plague most smartwatches – super fast charging.
A VOOC charging station will fill the watch's battery with enough juice for a day in just five minutes. VOOC is Oppo's brand of high-power chargers.
Anyway, the rumors don't make it clear if that's 0% to 100% in five minutes (unlikely), just how much battery life you get from five minutes of charging.
Unfortunately, there's not much else known about the smartwatch, it's not even clear if it's Android Wear or not. Still, the leaked image shows a fully round watch with a bezel closer in size to the one on the LG Watch Urbane than the LG G Watch R (and thicker than the Moto 360 bezel).