Do you want a wearable with a bigger screen that is capable of more than just basic fitness tracking?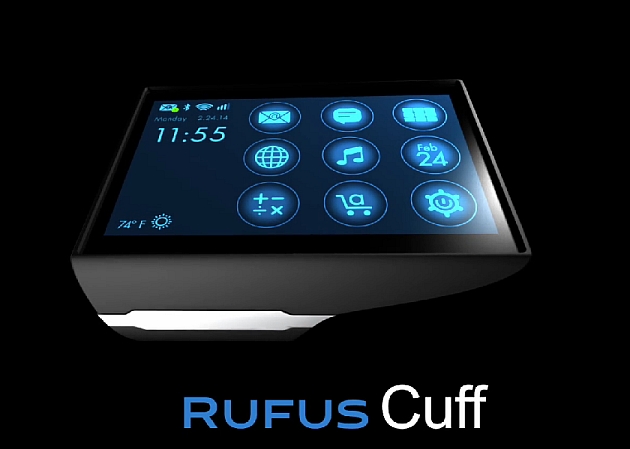 Well the Rufus Cuff Monster is the wearable for you. It's aptly named too, with its 3". Hit the jump to check out its extensive list of features.
The wearable has a speaker, a built-in web browser, GPS, voice control, a built-in microphone, a speaker, a camera, and even Google Play Store access. It also plays nice with not only Android devices, but the iPhone as well.
Now this might just seem like a smaller smartphone that you slap onto your arm, and it pretty much is. The Cuff Monster connects to your handset via bluetooth (like pretty much every other wearable out there), but the device runs a full-fledged version of Android and can even connect to WiFi, in case you wanted to use it without your cell phone's mobile data connection.
Now this might seem a little over the top and not for everyone, but the concept has raised over 150k of its 200k IndieGoGo goal. It's still got a couple of days to make its quota, so if this is something that seems up your alley, then hit the source link and start donating. It'll cost you $249, which is in line with most other wearables.
Anyone feel like doing everything from your wrist? Or does this seem too impractical?