Rovio has gone the 8-bit route, emulating the incredible success that was Flappy Bird. The company's first game to use pretty much the same formula is now available to download on iOS and Android. It's called Retry, and you'll be doing a lot of that while you play it.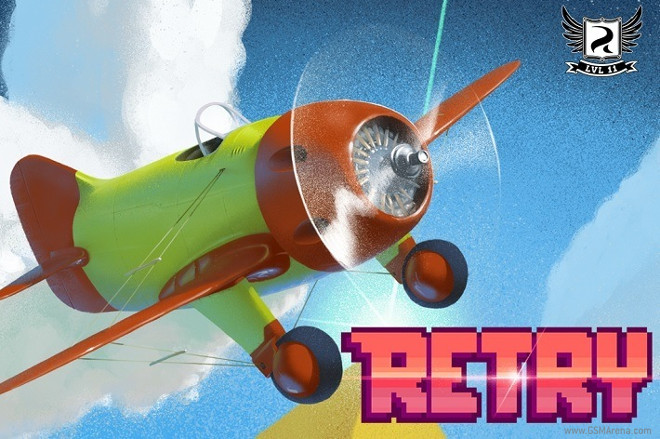 It's no Angry Birds, that's for sure. Like Flappy Bird before it, Retry is easy to learn but frustrating to play and master. It's hard but addictive. It's not a full-on Flappy Bird clone, however, coming with some interesting twists of its own.
In Retry, you control a plane, flying through "treacherous obstacles", and earning stars as you go in order to unlock new worlds. So it's a level-based affair, this. You can loop, stall, or dive the plane, and that's pretty much it. Daily challenges allow you to "humiliate your Facebook friends".
While it may be inspired by Flappy Bird, Retry is different enough to probably be worth a try. It's currently only out for Android. It's free to download, but it does come with ads and in-app purchases as you may have expected.
App Store • Play Store • Via