Plunder Pirates, an iPhone and iPad game made by Midoki and published by Rovio Stars, was launched back in June. However, so far it's only been available in Canada. Thankfully, that's set to change next week.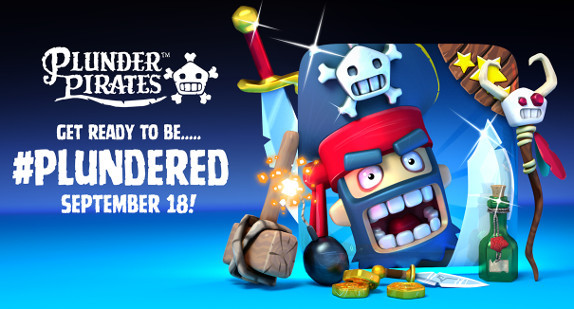 On September 18, Plunder Pirates will get a global release. That said, we're still talking iPhone and iPad only – there's currently no information on whether an Android version will ever be made.
Plunder Pirates is an online multiplayer strategy game. In it, you build a 3D pirate island, assemble a pirate crew, explore uncharted waters filled with monsters and treasures, attack rival captains, invade enemy islands, and take what you can find on them. You can also join a Pirate Guild with your friends, and get exclusive perks.
The game is free to download, but comes with in-app purchases as you'd expect. If you're in Canada, you can grab it right now from the iTunes App Store. Otherwise, you need to wait until next week to play it.