If you've been keeping a close eye on Twitter for the past few days you'd know that a trio of hackers claimed to have come up with a tool that lets you get root access on the BlackBerry PlayBook. Now they have a video to back up those claims.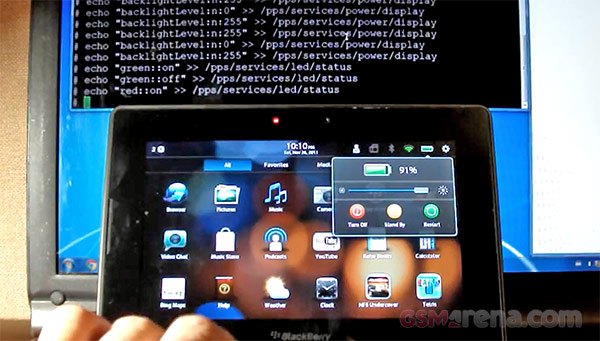 Carrying the wildly inappropriate name Dingleberry, the tool is said to be compatible with both v1.x and v2.x of the PlayBook OS. Either RIM didn't close the exploit that the hackers use in the upcoming release of the platform or it's a hardware exploit.
The trio says Android on the Playbook is certainly possible, but it would take a whole lot of work, so they didn't give a time frame for it.
That $199 PlayBook is starting to look even more of a bargain now, isn't it? Unless of course, you'd prefer rooting its Android version – the Kindle Fire.