It looks like everyone's favorite metal police enforcer is due to make a return, as RoboCop is getting a remake.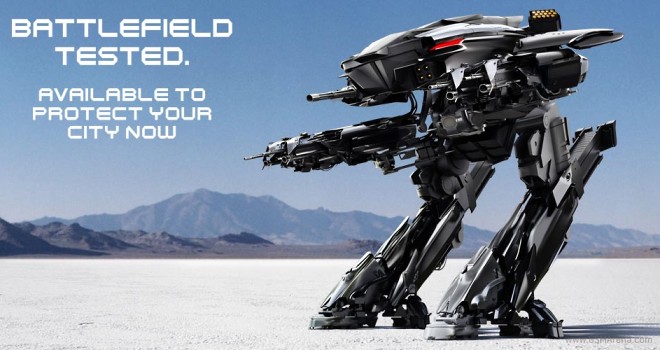 Although a trailer has not been released yet, a website has gone up for a fictitious OmniCorp company. If you're a fan of the original from the 80′s, you'll remember that Omnicorp was the company behind all of the police enforcement robots that eventually went haywire.
From the looks of the Omnicorp product line video, they'll be there in the remake as well.
Not much is known about the film just yet, although imdb lists Gary Oldman, Samuel L. Jackson and Hugh Laurie amongst the stars. Expect the new RoboCop to hit theaters in summer of 2013.