The number of PlayBooks sold in the first full quarter of the tablet on the market was just revealed and things aren't looking particularly good for RIM. Only 490,000 PlayBook units found their new owners over the past three months, which less than what everybody expected.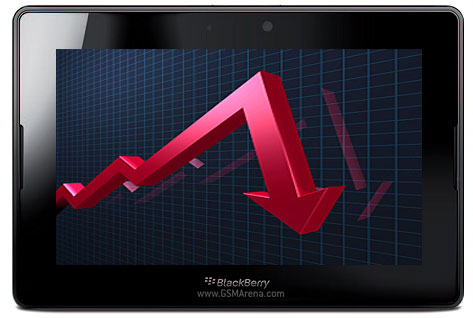 Despite the cool QNX platform, the PlayBook doesn't sell as well as its manufacturer hoped and it appears that it won't be making its sales targets. Market analysts have decreased their estimates for the total PlayBook shipments in the first full year of the slate to an average of 2.2 million.
This year alone BlackBerry will sell just over 1.5 million units of its tablet, which is quite modest compared to the 39.2 million iPads that will fly off the shelves and even the 7 million slates that Samsung will ship.
With market share key to attracting developers, RIM needs to act quickly, before its ecosystem lags too far behind. As HP taught us, a price-cut can do wonders for the demand of a slate and maybe it's about time RIM follow suit. And, no, we are not saying the PlayBook should be sold for $100, but $500 is really just too optimistic.