Rovio's publishing arm LVL 11 released a Flappy Bird-rivalling game for iOS dubbed Retry. The gaming title is currently available to download in Canada, Finland, and Poland and will soon reach wider availability.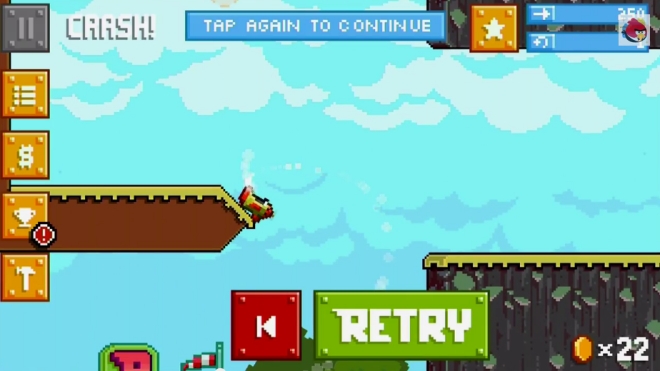 Retry promises challenging game play, wrapped in 8-bit graphics and synthesizer soundtrack. The game puts you in charge of a monoplane which you need to navigate through obstacles while collecting gold coins.
Check out the official Retry launch trailer below.
At a quick glance, Retry appears to be as difficult as its developers promise. If you are in the regions where the game is available and have already experienced it, drop us a line with your thoughts in the comments section.