When Apple unveiled its smartwatch, it promised it for "early 2015." The current launch target is set for late April, but Chinese publication UDN reports that there are still issues that will cut the production rate in half.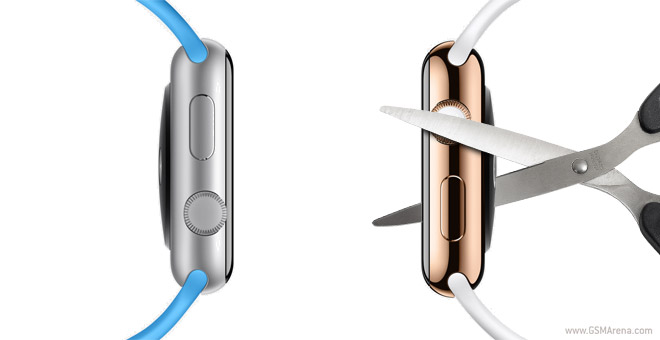 Production issues for the Apple Watch started early in its life, the early ones surrounded the difficult to source sapphire lens. Now, the display below is reportedly causing headaches.
The display is manufactured by LG Display and is the P-OLED found in LG's Flex smartphones. This display is built on a polyester substrate instead of the traditional glass, which is causing low yield (30%-40%). Additional slowdowns stem from the assembly line – the Apple Watch is built by Quanta, which is used to making laptops and the much smaller watch form factor is proving difficult.
The reported result is that only 1.25-1.5 million Apple Watches will roll off the production line each month, half the initial 2.5-3 million target.
Japan Display Corporation and Samsung Display may be tapped for additional display units, while Hon Hai (aka Foxconn) may join in to help with the assembly.