Right after its first birthday, it looks like the Google Play Store is has a major redesign coming our way. A revamped app has made an appearance, thus giving us a glimpse of the Play Store's new look.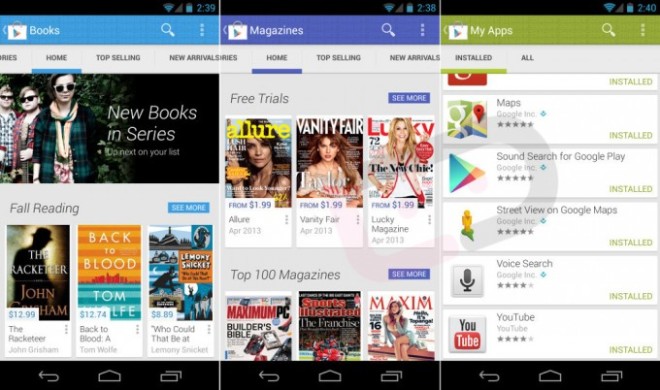 As you can notice in the trio of screenshots above, the interface of Google Play Store 4.0 has been given the Holo treatment. New fonts, larger thumbnail images, as well as cleaner design are on board, resulting in a much more pleasant browsing experience.
You can see a preview of the redesigned app in the video below.
There is no timeline for the release of the redesigned Google Play Store. I don't think it will be a long wait though.