The ambitious California-based startup accessory maker Antenna79 took the wraps off a rugged case for iPhone 6 and iPhone 6 Plus that improves the device's network connectivity. Dubbed Reach79, the case boosts the signal of a device up to 2x (1.6x on average).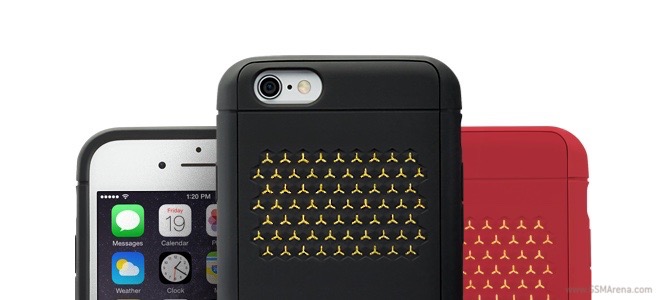 The PhD scientists from Antenna79 have done the trick by embedding the case with a micro-thin, gold-plated antenna. The end result for the iPhone 6 are faster network speeds, improved battery life, and overall better coverage. The latter is particularly important if you frequent areas where your wireless carrier offers less than perfect signal.
The network-improving credentials of the case are not just marketing talk. Antenna79 has tested its case in independent labs, headed by CETECOM Inc. – a CTIA accredited test facility.
The case's ruggedness isn't too shabby either. Reach79 protects the device from drops of 6.6 feet (about 2 meters).
Reach79 looks handsome in the flesh despite its tough nature. The cover is much better looking than popular competitors from OtterBox, Speck, and their likes.
The case covers the top and the sides of the iPhone 6 and iPhone 6 Plus. The bottom is left open for easy access to the device's Lightning port and audio jack. All corners of the smartphone are protected in case of a drop.
Regarding the signal claims, I spent roughly a week with the case on my iPhone 6. I kept an eye on the device in my apartment, where AT&T coverage doesn't go above 3 dots (out of 5). To my surprise, the iPhone 6 maintained 4 dots of signal on a regular basis.
Reach79 costs $59.99 for iPhone 6 and $69.99 for iPhone 6 Plus in the company's online store. The price tag is on the premium side for an iPhone case, though in line with competing offerings.
The cover is worth a hard look if you are on the market for the case of this type. Its benefits go well beyond keeping your smartphone intact and make it an even more dependable life tool.