Any gamer knows that the sound in the game matters as much as the visuals. In fact, at times, it matters more, especially when the enemy may not be on the screen but you could still hear them. Normally, people use headphones while gaming but often the level of immersion from just two speakers leaves a lot to be desired and not everyone can afford to purchase a pair of surround sound headphones.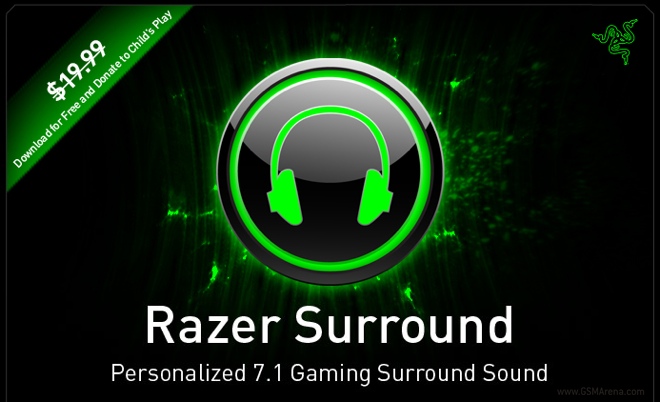 As a solution to this problem, Razer has released a new software for Windows PCs that let you enjoy the benefits of a surround sound headphones from any old pair of stereo headphones. It uses virtual surround sound (which is what most surround sound headphones use anyway) to recreate the experience of listening to a 7.1 channel system through just two speakers.
The software allows users to fine tune the sound to their liking and then the settings are saved not just on your own PC but also on the cloud, so if you happen to log in from another computer your settings are downloaded and synced automatically.
The best part is that the software is completely free to download. Razer, however, also gives you the option to pay if you want to and the money will be donated to Child's Play charity.
You can download the Razer Surround software from the link below.