Gamers have a fascination for matte black products and glowing LED lights. The present breed of Razer's gaming mice and keyboards are the living proof of that. Now the company has stepped ahead to bring a gaming mouse mat with LED lighting called Firefly.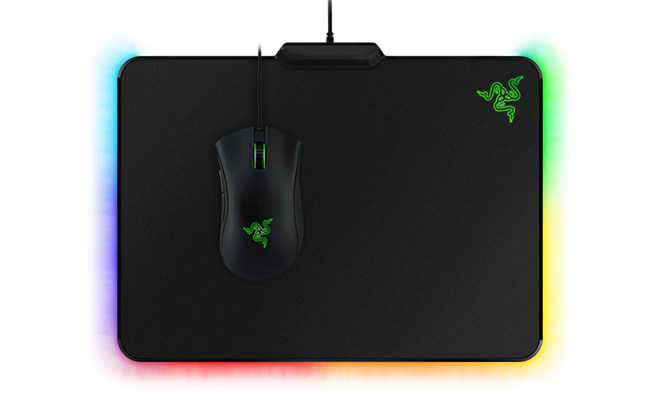 Razer Firefly has a textured finish and a reflective coating to optimize the mouse tracking. This gaming mouse mat is hard and has LED lights smartly placed around the left, right and bottom edges. Those LED lights can be controlled and customized to emit specified colors as well as effects.
The LED lights can be set to breathe and perform range of effects that will remind you of Tron and even Hasselhoff's Knight Rider car.
Firefly joins the other Chroma range of devices including the BlackWidow keyboard, Naga Epic mouse, and Kraken 7.1 headset offering similar fully-customizable lighting feature supporting up to 16.8 million colors. Priced at a hefty $60, the Firefly supports Windows as well as OS X platforms and will go on sale in June.