Ever since Apple announced support for gamepads in iOS 7, we have been seeing a few designs that have been made for the iPhone 5 and the 5s. There is the MOGA Ace Power gamepad that snaps around your iPhone, along with the new Logitech PowerShell.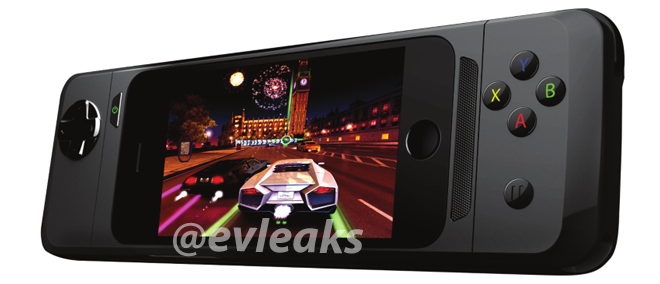 Now, it seems Razer, who is renowned for making accessories for gamers, will be throwing its hat into the iPhone gamepad ring. What you see above is an image by evleaks and is codenamed 'kazuyo'. The device is yet to be announced and doesn't even have a proper name as of now.
The design is similar to Logitech's and made to swallow your iPhone whole by placing the controls on the side and possibly a battery on the inside for extended gaming. Unlike the Ace Power it lacks joysticks but I doubt any game has support for them as of now.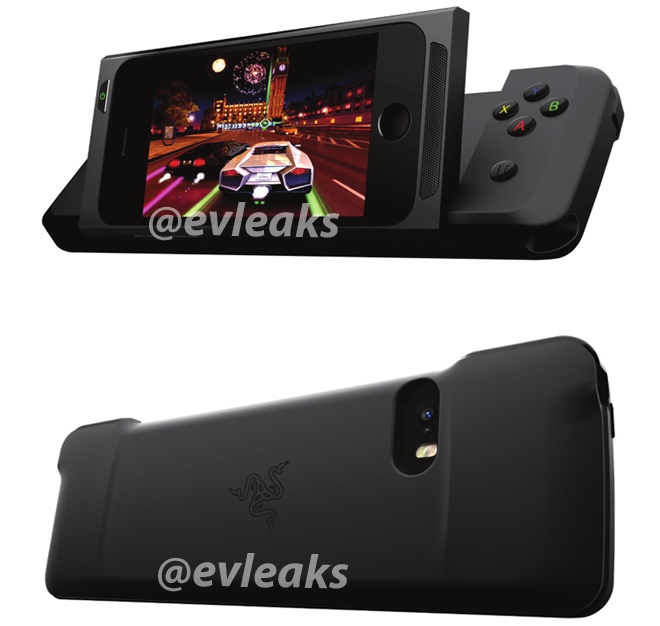 We'll be keeping an eye out for this one and hopefully it would be launched soon.