Razer has announced a new series of peripherals called Chroma, which is essentially some of its existing products with a multi-color backlight option.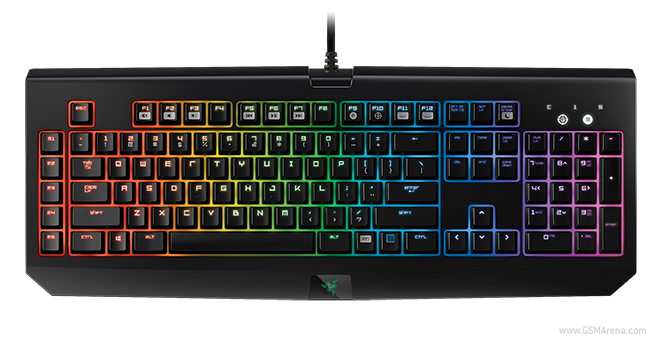 The first of the lot is the BlackWidow Ultimate Chroma, which is basically identical to the standard BlackWidow Ultimate, except for the backlighting. Whereas the BlackWidow Ultimate has a standard green backlight, the Chroma ups the ante with a multi-color backlight that can display the full RGB spectrum of colors, with 16.8 million possible combinations, if Razer is to be believed.
Other than having a static backlight color of your choice, you can also choose to have the colors flow from side to side in a wave pattern, spectrum cycling that goes through all the colors, breathing mode, where the keyboard slowly fades in and out of any two colors of your choice, reactive mode, where the keys only light up when you press them, or template mode, where you can choose from presets such as FPS, MMO, RTS, and even some games such as DOTA 2, CS:GO, LoL, and StarCraft II and the keyboard will only light up the relevant keys for that genre or game.
Other than that, it has the standard BlackWidow Ultimate features, including five fully programmable keys, five additional macro keys, 10 key rollover, braided fiber cable, mechanical keys with Razer's own green switches, headphone and microphone jacks, and USB passthrough.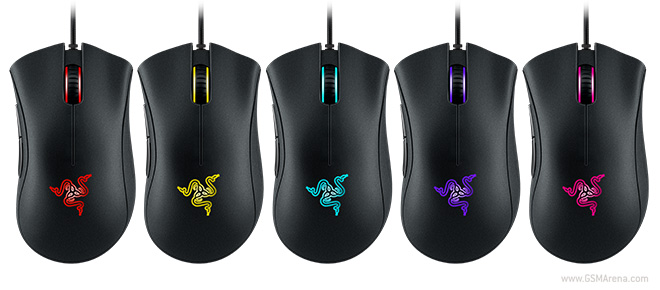 The DeathAdder Chroma and Kraken 7.1 Chroma are less sophisticated upgrades in comparison. Both have fewer color options and modes to choose from; you only have static, spectrum cycling and breathing modes available on these. On the DeathAdder, the color of the Razer logo and the scroll wheel can be changed and on the Kraken you can change the color of the logo on the speakers.
All three devices can be synced to display the same color using Razer's Synapse software.
Along with these Razer will also be releasing an SDK for developers to customize their games to use the multi-color lights on these devices. So a game can, for example, flash the keyboard red when a player is killed or when a base is under attack.