Okay someone had to step up and say it – Nokia's new naming convention is a total failure. And I'm not talking about some minor setback here – it's a full-scale epic fail.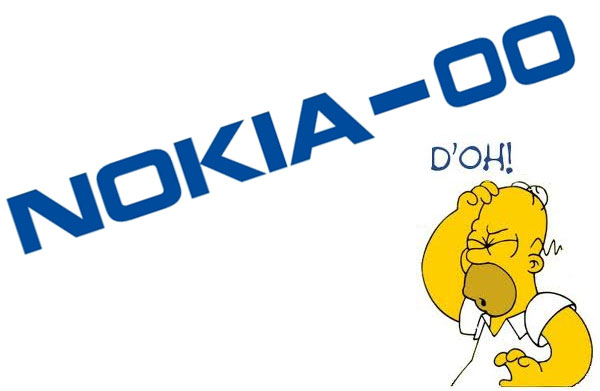 Now I'm not saying they did that on purpose – their intentions probably looked good on paper. Place a letter in front to indicate series affiliation and follow it by the number showing the device's place in its own series pecking order. Great idea, right – keep it nice and simple?
The actual result however is no less than a mess – for users, advertisers and tech journalists alike. Having a dash in a cell phone name is a big no-no on its own but that's not even the biggest issue here.
First off, the families of devices don't seem properly chosen – touch-driven and keypad devices get mixed in the same series and so do smartphones and feature phones. Plus this concept fails to take into account the fact that Nokia keeps more than one generation of some device available at a time. Sometimes first-gen devices (think Nokia C6 for example) were marketed without the add-on to their names and now that the successor is announced the big inconsistency is revealed. Especially when Nokia marketing materials continue to refer to BOTH as C6.
To make matters more complicated, the second generation phone is not really a proper successor of the first one, but a completely different device with a new form factor. In the case of the C6, the first devices is QWERTY side slider and its successor, the C6-01, is a simple touchscreen bar.
It's the same situation with the QWERTY C3 and its touch-driven non-QWERTY C3-01 "successor"…

Nokia C3 • Nokia C3-01 Touch and Type
Also Nokia C5 is a regular non-touch smartphone, while the C5-03 (where are the C5-01 and C5-02 here?) is a S60 5th edition handset with full-touch operation.
A similar thing happened in the Nokia music-oriented family with the X3 and X3-02 (again X3-01 strangely missing).

Nokia X3 • Nokia X3-02 Touch and Type
And what about the Nokia X5-01, where there is no regular X5 to begin with?
And have you looked at the low-end? The Nokia C1-00 is a dualSIM handset, the Nokia C1-01 is not. And finally, the Nokia C1-02 is again a dualSIM handset, but it offers dual standby for both SIM cards unlike the C1-00. I can imagine how that would confuse elderly people, who are frequent customers for this type of products.

Nokia C1-00 • Nokia C1-01 • Nokia C1-02
I could go on, but I think I already made my point.
By giving those handsets an identical name only on the grounds of them having vaguely similar price Nokia assumes that people only care about price and not about features.
I really hope the ones responsible for this nonsense will come to their senses and fix it while they still can.
Your thoughts?