Rage HD is not only one of the best looking games on iOS but also one of the best looking games on any mobile platform. Now this gorgeous first person shooter has been upgraded to v2.0 and brings along some nice goodies.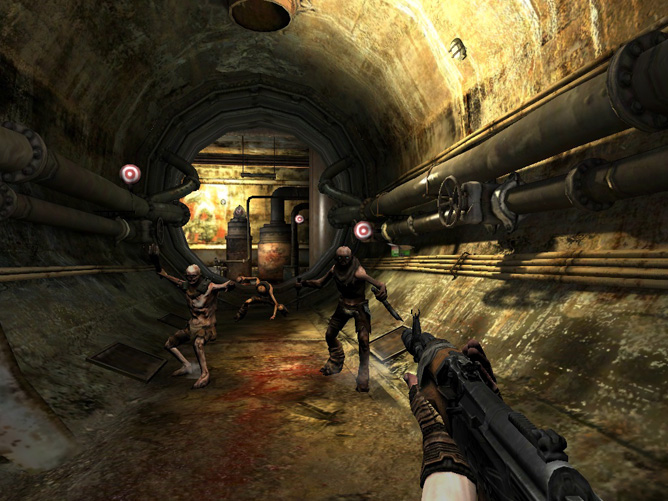 For starters, you get higher resolution player and weapon models in the game. Secondly, the game brings performance enhancements and a wide variety of bug fixes. Next, the game also includes the ability to output the video through an HDMI cable to a television so now you can play the game on a bigger screen. There are also some improvements to the video output through the VGA and component cables.
This new version also brings two additional levels in the form of Episode Pack 1: E04 Kraken and E05 Aqueduct that can be purchased from with the game for $0.99.
If you already have the game you would have received the update notification by now. If you don't get ready to shell out $1.99 for it. Be warned though, at 1.19GB, the game will consume a significant portion of your device's memory.