Popular iOS trivia game QuizUp is now available on Android. A private beta of the game was released a few weeks back but now the stable version has been released on the Play Store.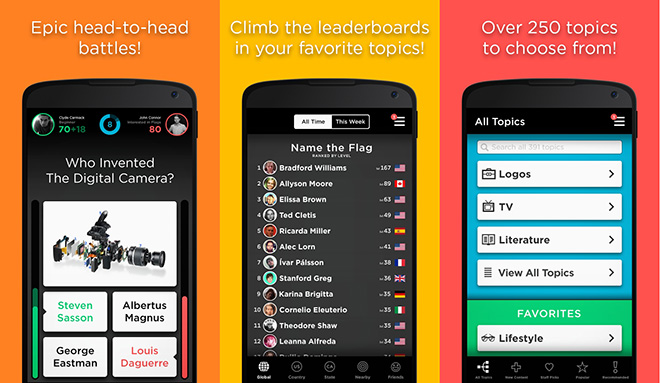 QuizUp lets you play one-on-one online multiplayer quiz matches against your friends or other QuizUp players. You can choose from hundreds of topics, with new ones constantly being added. When you start a quiz, you have to answer and depending upon how quickly and how many you answer correctly you are given points. The one with the higher points at the end of the game wins.
As you play, you level up and also unlock achievements. You can see how you rank among your friends and global players for a particular topic. The game is free to play but you can use IAP to unlock boosters that help you level up faster.
The game is extremely addictive and there's a topic for everything. The Android version is a bit buggy right now but it's still playable. You can download the Android version from the link below. Alternatively, if you're on iOS and still haven't played this game, you'll also find the respective link below.