Popular quiz app QuizUp got a major update. The new version, available on iOS and Android, brings a new design. It also focuses more on the community and almost feels like a social networking app now.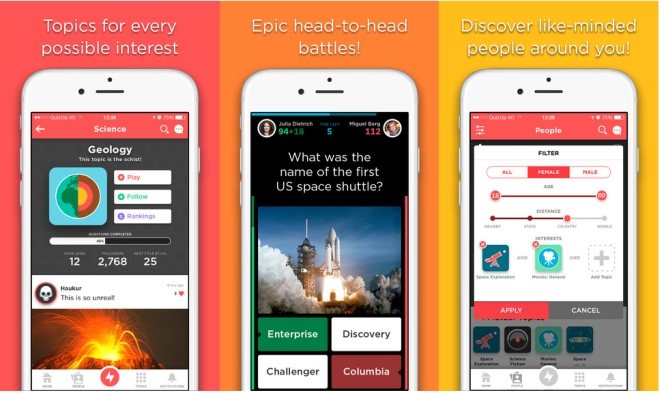 You could always follow people through the app but now it shows you people around you, or in the same country or even the world who like the same topics as you and then you can add them and play against them. There is also a topic page for each topic where people can share stuff related to the topic and chat with other people.
Other than that, there is also a desktop version now, so you don't even need the app to play anymore. The desktop version has all the features of the mobile apps and works just as well.
You can download the apps from the links below, and also check out the desktop site.