Desktop graphics isn't as competitive as it used to be. Most users can buy a $70 card and it will be good enough for everything they do. With mobile phones however, the graphics performance field is heating up, especially with the iPhone eating into Nintendo DS and Sony PSP sales.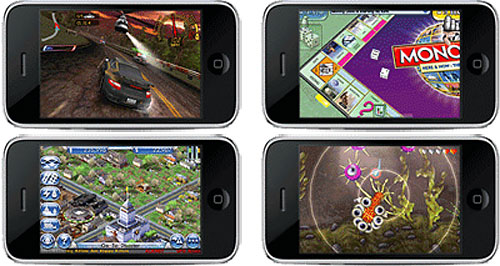 Android and Me has put together a quick comparison of the graphics chips of some of the top dogs in the Android world, the iPhone 3GS and I'll throw in a few other phones as well as well…
Here it goes.
The PowerVR SGX530 is used in the Motorola MILESTONE (DROID), Nokia N900, Palm Pre, Samsung i8910 Omnia HD, Sony Ericsson Satio. It does 14 MPolys/s and 500 Mpx/s (Android and Me put it as 7 MPolys/s but most other sources actually suggest 14 MPolys/s).
Next is the PowerVR SGX535 – it's used in the iPhone 3GS and 3rd generation iPod. It manages 28 Mpolys/s and 500 Mpx/s. Interesting to note is that the SGX535 core is used for the Intel GMA500. Not that it's any measure of performance, but still.
The Nexus One doesn't use a PowerVR graphics chip – it relies on Adreno 200 which cranks out 22 Mpolys/s but I couldn't find a number for the Mpx/s.
Finally, there are the Super AMOLED packing Samsung S8500 Wave and Samsung I9000 Galaxy S, which use the PowerVR SGX540. Now, Android and Me put it at 90 Mpolys/s but this PDF from Texas Instruments about the OMAP 4 platform that uses this CPU rates it at four times the performance of SGX530 (which would be 56 MPolys/s).
Now there's one final question remaining unanswered – will the Samsung Galaxy S run Crysis?