Qualcomm recently launched GameCommand to showcase games that leverage on the capabilities of the their Adreno GPUs. GameCommand features games from various dev companies, but apparently, Qualcomm are upping the ante with a game studio of their own.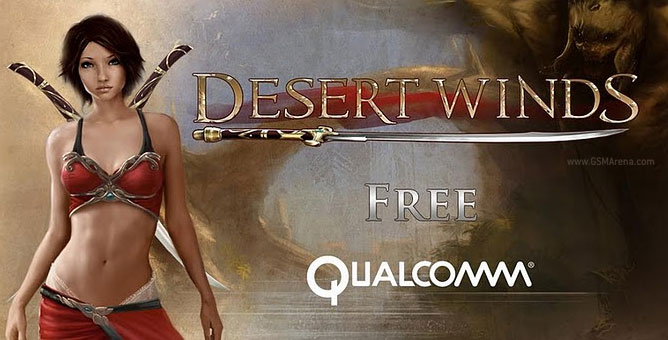 They are also working on a much improved version of GameCommand, which is expected to launch at the upcoming MWC.
Qualcomm's game studio will target phones and tablets powered by the company's Snapdragon chipsets (which use Adreno graphics). They are promising "console-quality graphics" on the mobile devices.
Current plans are to release one game each year, starting with an expanded version of the Desert Winds Mini Game. The Mini Game is free, but it's not clear if the games from Qualcomm's in-house studio will ultimately be free or not.
GameCommand's selection of games will be expanded with games from Gameloft and EA Mobile too.
As for the app itself, the new version will reportedly feature landscape mode for tablets, better ways to search for games and it will allow you to add custom RSS feeds to the news reader.