Qualcomm, maker of chipsets and wireless modems, published its quarterly financial report and the numbers shows an increase in revenue and net income compared to the same quarter last year.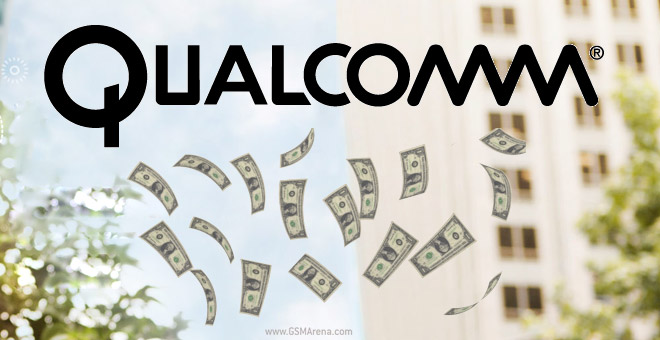 "We delivered another solid quarter, driven by demand for our leading multimode 3G/LTE chipset solutions and record licensing revenues," said Steve Mollenkopf, CEO of Qualcomm Incorporated.
Revenue for Q1 2014 was $6.37 billion, up 4% year over year, but down 4% compared to the previous quarter. Net income came out to $1.96 billion up both year on year and quarter on quarter. Qualcomm put 21% of its revenues to research & development during the quarter, up 12% compared to Q1 this year.
Qualcomm paid out $589 million in dividends ($0.35 per share) and repurchased 13.4 million shares of common stock for $1 billion.
Money aside, there were 188 million MSM chipsets shipped (the well-known Snapdragons), up 9% year on year, but down 12% quarter on quarter. Approximately 295-299 million devices shipped with a Qualcomm 3G or 4G modem, with an average selling price of $221-227.
For the next quarter, the company is predicting revenues that are between 1% down and 9% up from Q1, with a 15%-24% increase in MSM chip shipments. For the calendar year, Qualcomm's guidance remains the same with a predicted 5-11% increase in revenue.
For the full picture of Qualcomm's performance in the first quarter of this year, check out the press release (note: Qualcomm considers the January-March period Q2).