Qualcomm, a major player in the mobile market, published its report for the quarter that ended in December. Revenue is up to record levels, but missed analysts' expectations and net income is down year on year.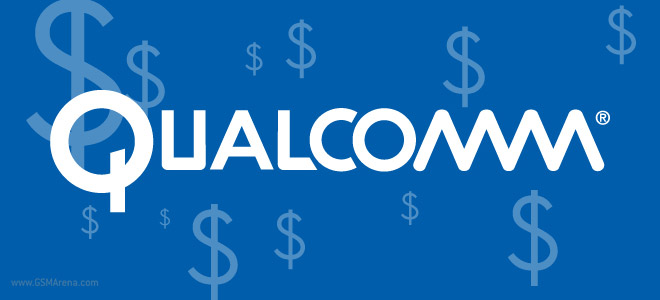 Revenue for the quarter was $6.52 billion, up 10% year on year. On that Qualcomm made $1.88 billion in net income, down 2% YoY, with an effective tax rate of 18%.
Qualcomm is known for its Snapdragon chipsets but it's the modem business that's the main money maker. Even companies that don't run Krait processors and Adreno graphics license Qualcomm's chipsets due to their advanced LTE support (coupled with the various 3G technologies).
Apple does it and now that China Mobile, the country's biggest carrier is rolling out an LTE network licenses are expected to go up. Based on the strong performance for the quarter, Qualcomm raised the expected revenue for the full year 2014.
Still, it's China that can cause headaches for the chip maker as it's no longer the developed countries that drive smartphone adoption. With the world's most populous country also prefering low-cost solutions like ones offered by MediaTek, Qualcomm is facing some serious pressure.
That said, Qualcomm is reporting 213 million MSM chipsets have been shipped, 17% up year on year and up 12% sequentially. The sales of devices with Qualcomm chipsets totaled $6.6 billion, up 16% YoY. During the quarter an estimated 276-280 million 3G/4G devices with Qualcomm modems were shipped, with an Average Selling Price of $219-$225.
During the quarter Qualcomm spend more on research (both in dollar value and as a percentage of revenue) that the same quarter the previous year.
You can read more about Qualcomm performance and outlook in its press release (PDF).