Qualcomm has released a new application named Snapdragon Glance, which is essentially an intelligent lock screen app that lets you to access a wide range of information very quickly.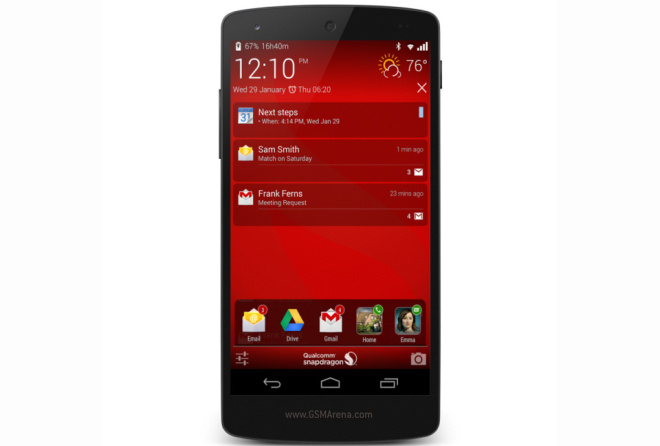 Currently in Beta stage, Snapdragon Glance will allow you to view all the important notifications, see when your next appointment is, and check the weather forecast. You can also launch applications and contact people from your smartphone's lock screen.
Once you install the application, the customized lock screen appears when the display is turned on. If you wish to access your stock home screen, you can get out of the glance window using the back or home button.
Qualcomm's newest app makes use of all the information learnt by the Snapdragon BatteryGuru in order to suggest you relevant apps and contacts. So, you must install the BatteryGuru app before you can get started with Glance. This also means that the app will only work on smartphones powered by Snapdragon silicon.
The beta version of the Snapdragon Glance app is available for download from the source link below.