What we have in the office is something special. LG's new flagship is at our door and it looks eager to strut its stuff and flex some quad-core muscles.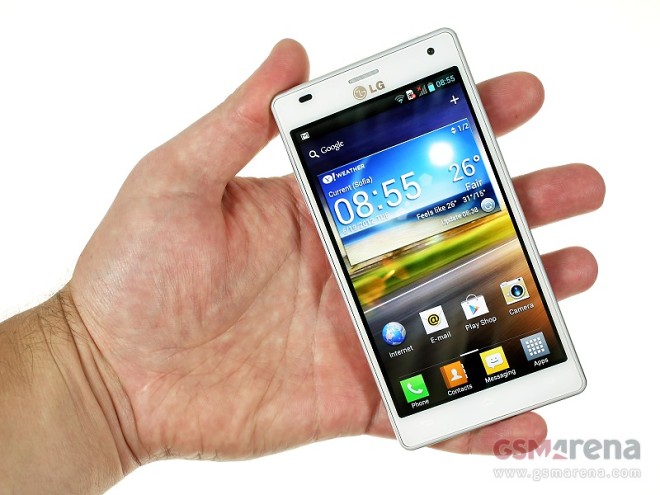 The LG Optimus 4X HD has a strong claim as one of the best phones on the market right now. And if quad-core Tegra 3 processing, True HD-IPS display of 720p resolution and Android 4.0.3 aren't enough by themselves, take a peek inside for our video of the 4X HD in action.
The Android experience on the Optimus 4X HD has been simplified with the Optimus UI v3.0 launcher, and brings larger icons, custom widgets, and a modified lockscreen and notifications area to Android.
The 4X HD is a no-compromise handset with 16 GB of on-board storage, a microSD card extension, 8 MP snapper with LED flash, NFC, Bluetooth 4.0, HSDPA speeds of up to 21 Mbps and a high-capacity battery of 2140 mAh.
The Optimus 4X HD is encased in an all-plastic body with either white or black color schemes available. Despite the mixed taste "plastic" leaves we like the feel and quality of the finish. The device feels very sturdy and there are no cracks or creaks to it whatsoever.
The display is impressive and at 312 ppi it as crisp as any of its competitors'. The color reproduction is very accurate (hence the "True HD") but its not for everyone – if you're coming from an AMOLED unit the 4X HD display might seem a little too bland for you.
We're in the process of bringing you a full and dedicated review of the Optimus 4X HD so stay tuned.