Pushbullet has been pretty great even before today's update, letting you see your Android notifications on your PC, Mac, or Chrome OS device. But it's now added what has to have been one of the most requested features – the ability to quickly act on those notifications.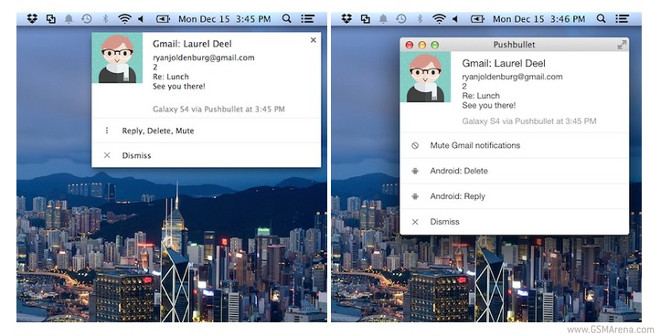 Sure, you've been able to dismiss a notification from your computer – and it would disappear from your Android device. Now though, on your computer, you can see and use those 'quick actions' that show up underneath Android notifications on your phone or tablet.
So, for example, if you get a Gmail notification, you're now able to reply to the message, or delete it, or archive it (depending on your Gmail settings) – all from your computer, without touching your phone or tablet. Everything is neatly explained in the short video that follows.
The new feature is part of the latest update for the Pushbullet app for Android. It's currently supported by all of Pushbullet's browser extensions, as well as the beta Windows desktop app.