Are you having problems with push email on the Nokia N8? Well, you're not alone, that's for sure. Lately we've been seeing a lot of activity about various aspects of the push email service offered by Nokia messaging on the Nokia N8.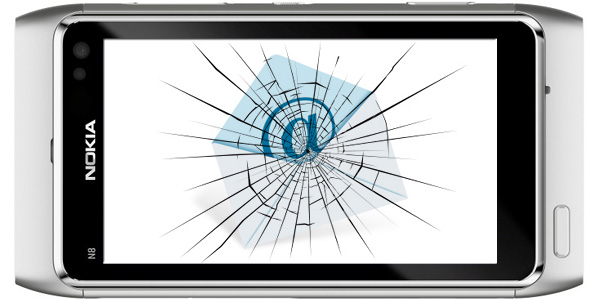 Nokia Messaging is a great service by design. It works with your regular email provider – be it Gmail, Yahoo Mail, Hotmail, Ovi Mail or any other of the numerous supported providers and delivers all your emails instantly as they arrive.
With push email the handset doesn't need to connect at regular intervals to check if new mail has arrived, instead the Nokia servers push any new emails to your phone thus ensuring emails get to you right away.
Unfortunately, lately we received several user reports about the malfunctioning of Nokia Messaging on the latest Nokia N8. When we dug into it, it turned out it's quite a popular issue. You can find the official Nokia support thread here.
Here are the most common problems users have been experiencing:
Push delay
Push not working at all
Deletions not getting synced with Ovi Mail
Hotmail push email not working some times
We're not yet sure it's an issue caused by the Nokia N8 per se, though users coming from older Nokia models claim they've never had any issues with Nokia Messaging before. Nokia reps claim that the Push email services have only to do with the server-side of the Nokia Messaging service and they've already alleviated the issue in several ways.
If you have a problem with push email on your Nokia N8, you should make sure you're not using a WAP access points for your mobile internet connection. If your issues are Hotmail related, make sure you're not using some sort of a Messenger app with the online status set to Online (as opposed to Away, Be right back or Offline). Yep, I know, it's weird, but it helps if you're not in Online mode.
Many users have had success in getting their emails fine and dandy by bypassing Nokia Messaging and its servers altogether (by declining the Terms of Service) and setting the email client to use plain old IMAP with a short sync interval. This way, notifications won't be received instantly, but at least they do come.
Yahoo accounts (which use POP instead of IMAP) seem to be working fine with Nokia Messaging.
Another suggested fix (for Gmail, at least) is to use setup a Mail for Exchange account. Google calls it Google Sync since using it allows you to sync your phone with Google Calendar and Google Contacts as well – much like Android phones by default – but it's Mail for Exchange nonetheless. Setup is a breeze and the only additional option you should enter besides your email, username and password is the Google server (m.google.com).
Now here in the office, we're particularly fond of Google Sync as it allows us to seamlessly jump identities on phone to phone regardless of make. It also provides push email functionality on every phone that supports Mail for Exchange (save for BlackBerry).
We tested this setup with a Nokia N8 unit we have in the office (we don't have a Nokia Messaging account) and it worked like charm except perhaps for custom folders. It successfully synchronized a custom folder we created, but it failed to sync the Gmail default Starred folder.
If you're affected by the issue and none of those tips seems to help or you're using a less popular email provider, you can probably get help in the official support thread.