The Verge has discovered what are allegedly the images of the upcoming Kindle and Kindle Fire update. Let's start with the Kindle Fire first.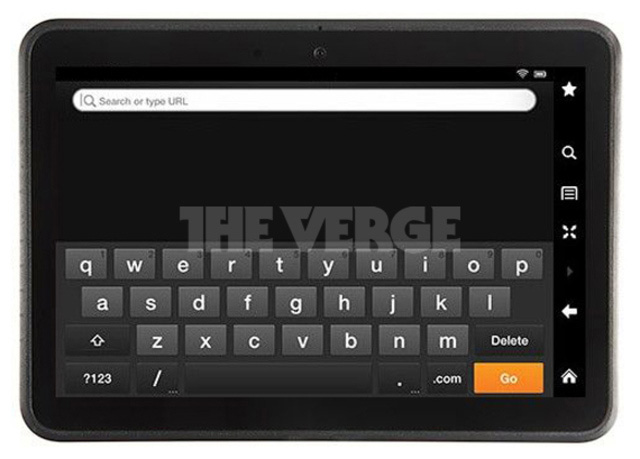 It is being said that the next generation Kindle Fire will be sold in two sizes, 7-inch and 10-inch and the image you see above could be either one of them. There is another image that shows a different, wide-screen aspect ratio.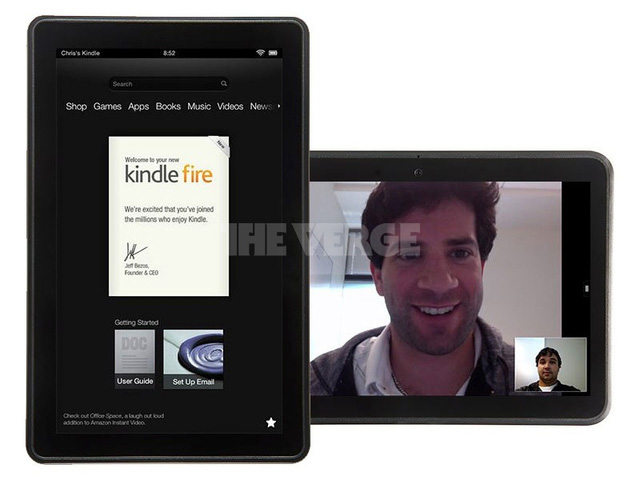 There is not much new to see here, except what appears to be a Skype call in progress over the new front facing camera, not found on the current generation Kindle Fire. It is being said that this new model will retain the aggressive pricing of the current Fire.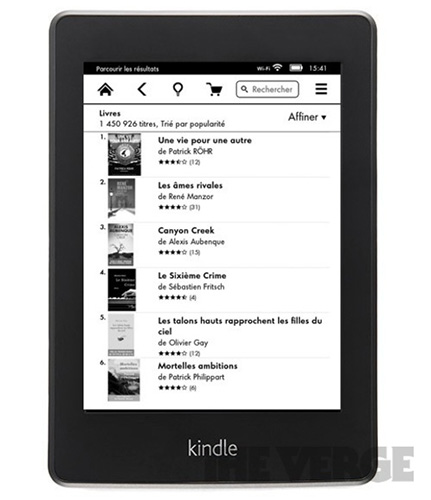 Next up is the standard Kindle, which will be getting a new design along with what is being called the 'Paperwhite' display. It still seems to be using E-Ink technology but now features a backlight, something sorely missing on current and previous Kindles. The new display is also said to have higher contrast, higher resolution and give eight weeks of battery life even with the backlight on.
I wouldn't dwell too much on the Kindle Fire images because it is being said that they are not the final versions and could just be prototypes. The new Kindle, on the other, hand looks sweet.