We've had a lot of requests for all sorts of tests of the PureView's camera capabilities, and one which caught our eye was using the device to shoot one of our hands-on videos.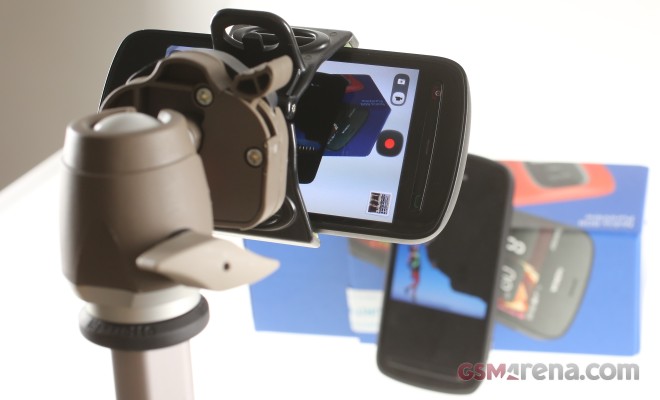 And what more appropriate smartphone to put in front of the camera than…another PureView! PureViewception anyone? Check out our video to see how well it did.
We put our Canon 5d Mark III aside, and replaced our entire shooting setup with just a 808 PureView. The following is the resulting video and audio directly from the device, unenhanced in any way.
Perhaps the biggest downside of using the PureView for this type of shooting is the lack of an automatic exposure lock option. You'll notice that the camera constantly readjusts its exposure level during recording, which doesn't look too good on the video and results in various shadows appearing across white portions of the screen. It may be asking a lot from a device that's essentially a phone, but the iPhone 4S has the ability to lock its exposure during video recording, and the PureView's claim to fame is its superior camera. Here's to hoping that this is a feature that could eventually be enabled via an upgrade.
One thing we'd like to also bring attention to is the fact that the audio is completely unedited to remove background noise. We were amazed by the quality of the sound recorded with the Nokia 808 PureView. The Nokia camera guru Damian Dinning mentioned the superior audio recording capabilities in his interview with us, and we're glad that the specially developed audio algorithms do a great job in real-life usage.
We hope this gave you a good look at the capabilites (and disadvantages) of recording with an 808 PureView in a studio environment. Stay tuned for our full review on the 808 PureView, which is coming in a few hours.