Tired of having to carry a cell phone charger around, but don't want to worry about running out of juice?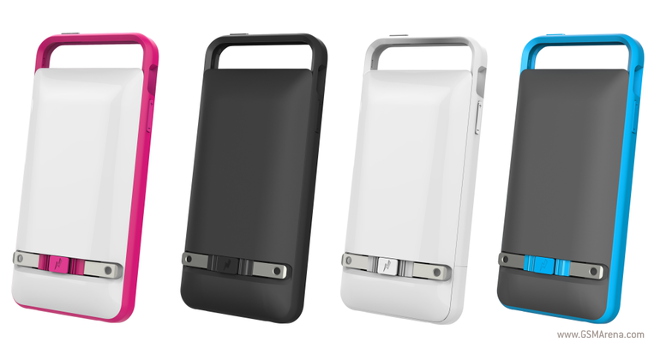 Well there's an iPhone case that may have the answer to all of your worries: the Prong PWR Case.
The case features a nifty design where two prong outlets fold into the case, and can be popped out and plugged directly into any outlet. It also packs an extended 1,500 mAh battery, giving you more juice throughout the day.
The previous Prong PocketPlug did feature the same direct-to-outlet case, however, it lacked the extended battery.
The new design of the device features a two part system: a small, protective case that can slide in and out of the battery and prong attachment. If you know you're going to only be out for a few hours but still want a little protection for your phone, there's no need to carry the extra bulk of the prong and battery attachment. If you're going to be out all day, then you'll want to carry the added heft that'll give you some more juice.
The upcoming Prong case also has a built in Micro USB port, just in case you want to charge it using a good old fashioned cord, and will retail for $80 when it drops. However, if you pre-order it, you'll only pay $70 ($65, and another $5 for shipping).
Anyone think this is a cool idea?