It looks like the NSA scandal has gotten enough attention to warrant a serious response from the US Government. President Barack Obama has announced that all of the data collected through NSA surveillance will now be viewed by a third party. He has also announced that there will be an end to the collection of data "in-bulk".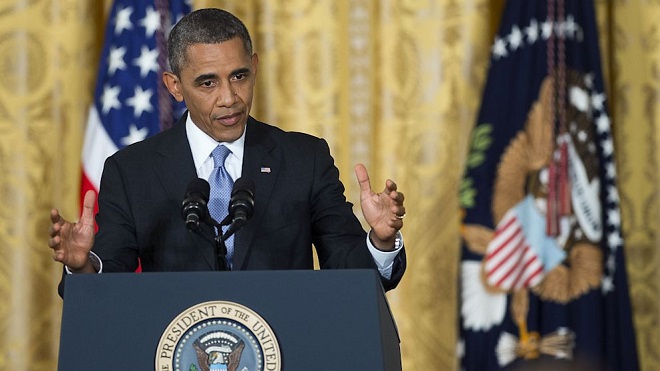 The third party that will be handling the public's data hasn't been revealed. In President Obama's speech today regarding the matter, he didn't exactly announce that there would be an end to the NSA's surveillance of US Citizens,but made promises as to how the agency would go about collecting said data.
The biggest takeaway from the speech is that there are initiatives being put into place that would ensure that the NSA isn't abusing the collected data and that nefarious sources wouldn't have access to the public's info.
The President also vowed that the NSA's surveillance methods would be closely scrutinized by a variety of different agencies,and that the said agencies' reports would be made available to the public. Openness and availability of the NSA's methods seems to be the name of the game. Although most of the new surveillance policies haven't been publicized, Obama said that the NSA would only be allowed to tap into phone numbers "that are two steps removed from a terrorist organization."
In addition to assuring the public that progress will be made to earn the American people's trust again, the President was also quick to mention that the initiatives taken by the NSA were, from day one to prevent a repeat of September 11th, and that the goal is to monitor terrorist activity. He also mentioned that there will be more reforms along the way and that these initiatives are an ongoing process.
It may be difficult for the American people to trust the NSA, the President, and the US Government in the wake of the surveillance scandal. Especially since there were rumors that Apple worked closely with the NSA to allow them total access to users' phones. As noble as the Government's cause is, it may be too little too late for the public.
Check out the source link below for the entire transcript of President Barack Obama's speech. Are you ready to forgive and forget? Sound off in the comments below.