Wondering where names like the Sony Ericsson Xperia X10 mini pro or the all-time favorite, Sprint's Samsung Galaxy S II Epic 4G Touch come from? Well, here's your answer.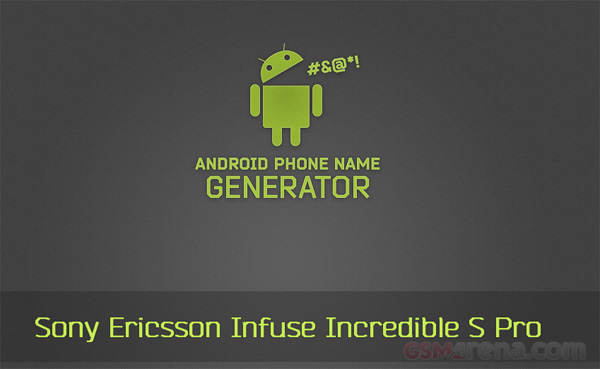 Presenting the Android Phone Name Generator. It presents you with fantastically outlandish names for your Android device all at the touch of button, so you don't have to come up with one yourself. Whether it is the Motorola Mesmerize Vibrant G2 Plus, Samsung Rezound Vivid One Prime 3D or the LG Fascinate Black Pro Prime 3D, you are sure to find one that suits your needs.
The website is created by YinzCam, who make mobile apps for iOS and Android. You can check out their website here. For the Android Phone Name Generator, click the source link below.