Popcorn Time, which debuted a few weeks ago as a service providing torrent streaming for movies and TV shows, was promptly taken down due to obvious legal issues.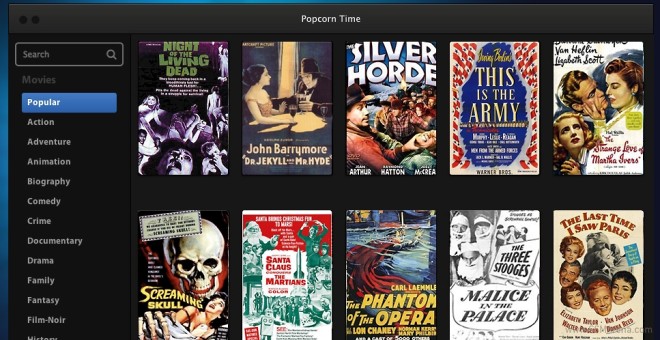 Now, the service is back up with the promise that it will "never be taken down" again. Better yet, a new Android and updated desktop versions are just around the corner.
Currently available as a beta for Mac, PC, and Linux desktops, the service lets you browse for programs and movies using large thumbnail galleries, while letting you pick a torrent with the number of seeds or quality you're looking for. Streaming obviously depends on your internet connection and the health of the torrent, but the service lets you pick from a selection of subtitles in numerous different languages.
The upcoming Android version has some great potential, as you could download a show while at work, and then cast it to your TV when you get home.
We're not sure PT's ambitious promise of never being taken down will last long, but if you're inclined to give it a try, check out their official site.