Last week we had a new battle to your favorite flagship and it was an interesting one featuring two Korean heavyweights -the Samsung Galaxy S5 and the QHD-flaunting LG G3.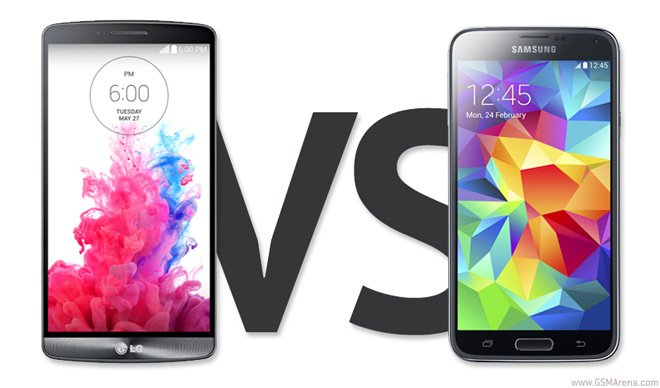 The categories are well-known by now – we ask you to pick your winner in terms of design, screen, user interface, still image quality and video quality. Now that the voting is over and we have decisive winners in every category – here are your picks.
When it came to design you preferred the LG G3 with a large lead over the Galaxy S5. Both devices are plastic, both offer removable batteries but you seem to like the buttonless front and metal-like feel of the LG flagship more.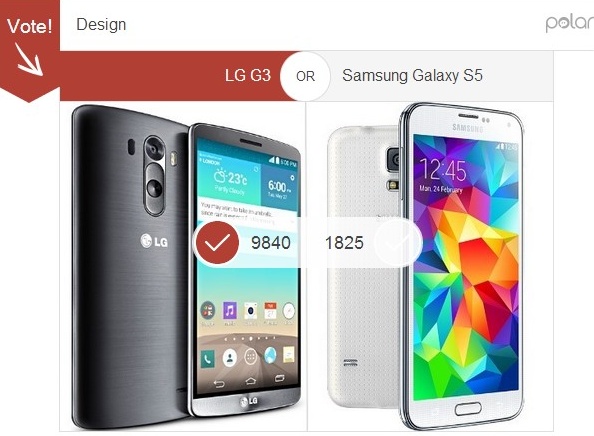 The screen was an interesting category to vote on. The LG G3 has the upper hand in resolution and size but the Samsung Galaxy S5 offers an undefeated (in our lab tests) combination of low reflectivity and superb contrast. While the win of the LG G3 is hardly surprising here, the large margin is.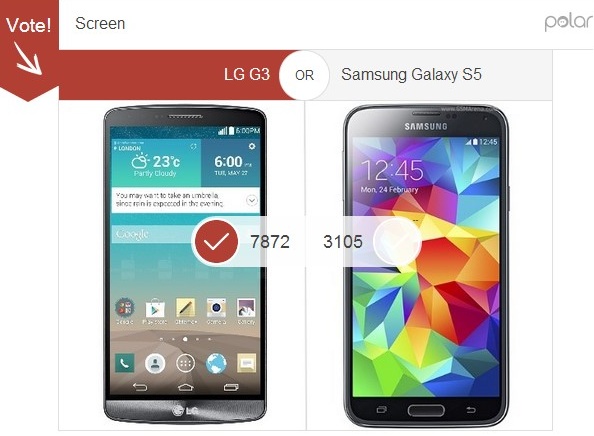 Samsung premiered a flashy new minimal TouchWiz with the Galaxy S5 but LG also overhauled its Optimus UI to be much simpler. The votes show you prefer LG's take on colorful Android over Samsung's – again twice as many votes in favor of LG.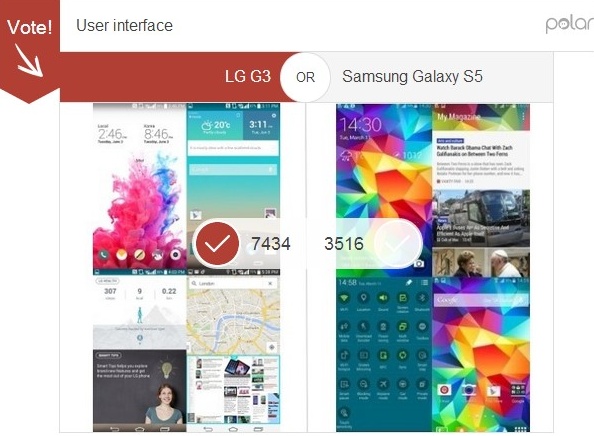 The next category pitted the still shooters of the Samsung and LG flagships against each other. Both flaunt super-fast autofocus via phase detection on the Samsung and laser assistance on the LG unit. In our comprehensive shootout review we gave the Samsung Galaxy S5 a nod over the LG G3 and you seem to agree – fist win for the Galaxy S5 here and a convincing one.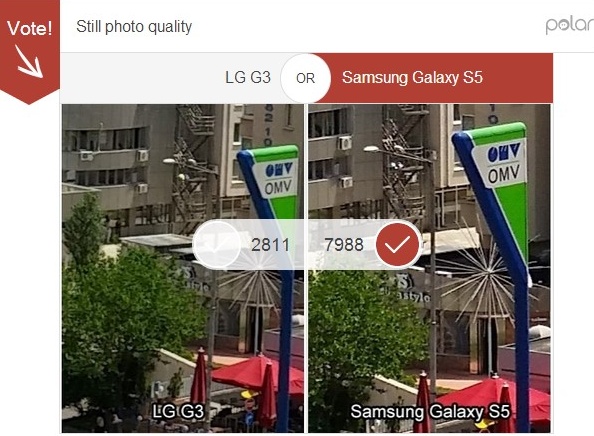 The Samsung Galaxy S5 takes the video quality vote as well, again mirroring our review.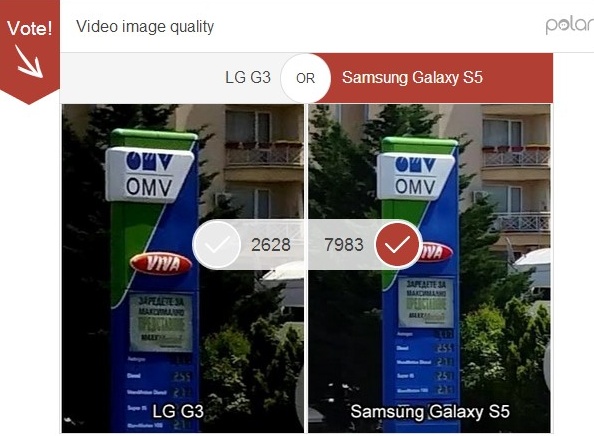 So overall the votes favor the LG G3 as the better smartphone in all but imaging and video. And being better than the current best seller in the Android smartphone realm is certainly a nice place to be in.