Polaroid has officially launched the iM1836 interchangeable lens camera here at CES, complete with Android 4.1.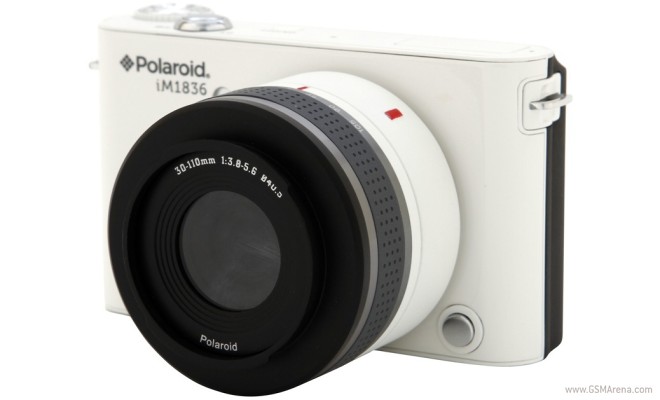 It features an 18.1 MP camera sensor and 1080p video recording capability, alongside WiFi image sharing to social networks.
The iM1836 also comes with Bluetooth connectivity for local file transfers, and features a 3.5″ display.
While this is not as good as the 4.8″ screen found on the Galaxy Camera, it does have a few things that the Samsung product doesn't, such as a pop-up flash, and the interchangeable lenses.
The iM1836 is priced competitively at $399 with an included 10-30mm lens. There are also some non-Android variants of the iM1836 available, including the WiFi-enabled iM1232W ($349), and non-WiFi iM1030 ($299).