While we're still waiting for Project Natal for the Xbox, the PlayStation Move controller website went live. Just in time to generate some buzz before the E3 convention that starts next week.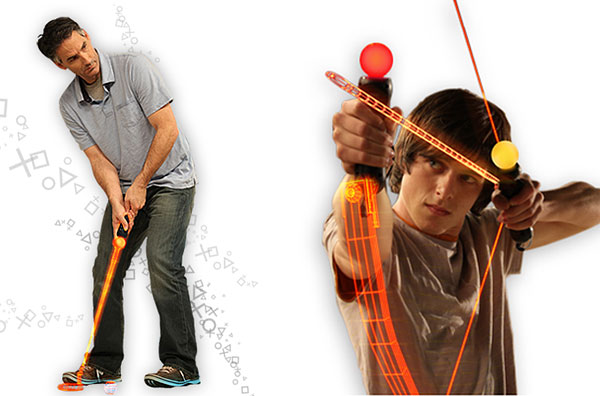 There are some promo videos on the site, which would have us believe that the Move controller is actually a lightsaber golf club…
Well, if Darth Vader was to retire, I'm sure he'd enjoy some golfing with a lightsaber golf club, but for the rest of us the club is imaginary. Then again, Wii-like accessories will probably appear that will transform the PlayStation Move into a plastic golf club or whatever, but those are mostly a gimmick anyway.
The site also offers info on upcoming games that will use the PlayStation Move controller (complete with screenshots), but most of them are obviously targeted at competing with Wii Sports – there's bowling, boxing, table tennis and others.
The Sony PlayStation Move controller is launching this fall, but Sony hasn't announced the price yet.