Samsung Smart TV owners will soon be able to stream PlayStation 3 and PlayStation 4 games on to their televisions in 2015. Sony has announced that the PlayStation Now game streaming service is coming to Samsung's televisions.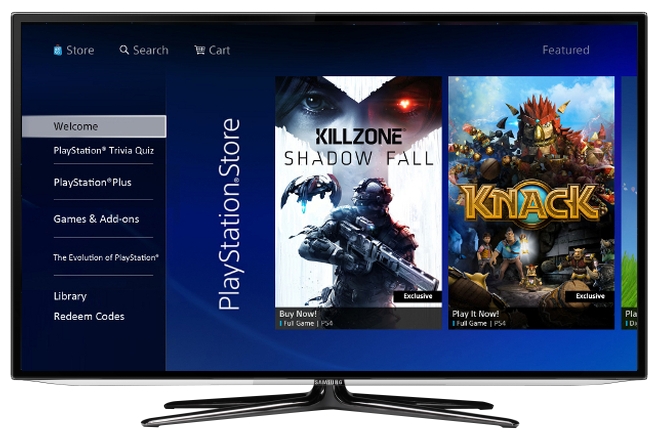 To play these games, you will need the Sony PlayStation Now app installed on your Samsung Smart TV and the games will be streamed to you from the cloud. You don't need to own either the physical console or the games to play. All you will need is a DualShock 4 controller, which can be purchased separately.
The games will work the same way they do when physically connected to a console. You will also get in-game trophies and other achievements that will be synced with your PlayStation account and can be carried over to another console. The progress will be saved on the cloud so you can pick up from where you left the last time.
This is rather exciting news as it significantly reduces the cost of playing by removing the cost of ownership of the console itself. You will probably be charged on a per game basis for streaming or a monthly subscription to play as much as you like. All you need to ensure is that you have a fast internet connection, and that doesn't just mean high bandwidth but also extremely low latency.
More details including pricing will be announced next year.