We snatched some quality time with the recently released 5″ PlayStation Vita here at the MWC and boy, do we have lots of pictures to show you.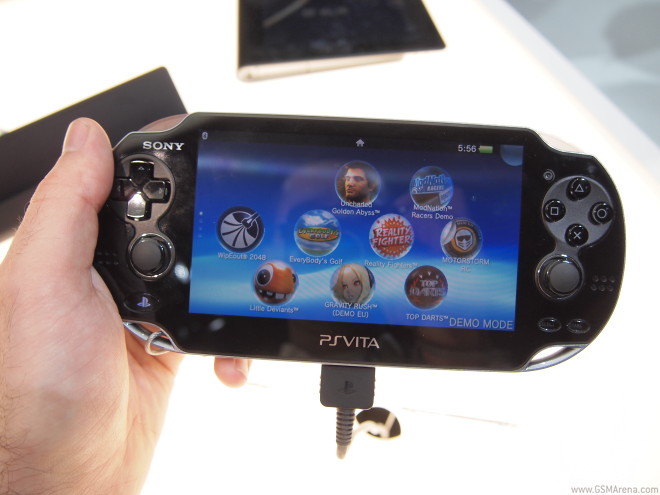 The Vita's multi-touch display is an OLED unit, has a 960 x 544 resolution and there's a capacitive multi-touch pad on the back.
The PS Vita has a quad-core processor with a PowerVR SGX543MP4 graphics chip.
The Vita is a bulky device but it's stacked full of controls and sensors, which compensates. Despite its looks it weighs less than expected.
The UI looks good and is very responsive too. We didn't have too much time to test actual gaming on the device, sadly.
The Vita has what it takes to win the hearts of portable gaming nuts out there but with these super fast quad-core smartphones out there – will it have what it takes to make an impact on the market? We'll see.