Nokia has announced that a beta trial of its DLNA streaming app Play To will be available for Windows Phone 8-powered Nokia devices.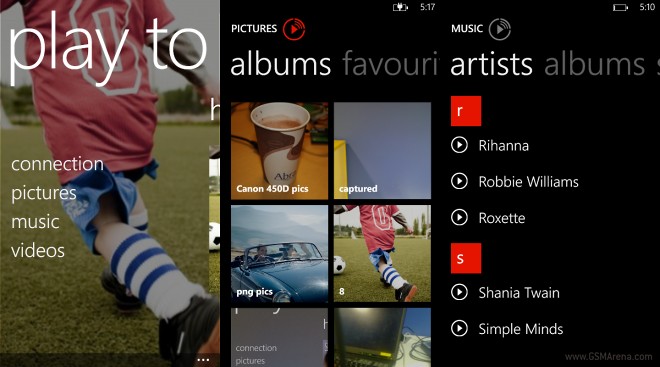 Like similar streaming apps, Play To lets you wirelessly share photos, music, and videos to DLNA-enabled devices, including TV's and receivers.
This is not the first time Play To has been released for Windows Phone, as there is a version for WP7-powered Lumia's with the same basic functionality.
Currently, the Play To beta for WP8 cannot work as a digital media server, which means that it is not compatible with the PS3, although they do plan to introduce compatibility in a future release. Music streaming is also limited to content which is stored on the device.
For more info on the Play To beta for WP8 and how to get it, go here.