One of the main purposes of the fingerprint scanners, incorporated in various current devices is user authentication. But besides trivial tasks, like unlocking, which is often more of a novelty that an actual useful feature, fingerprint identification has a much more serious possible use – verifying online payments.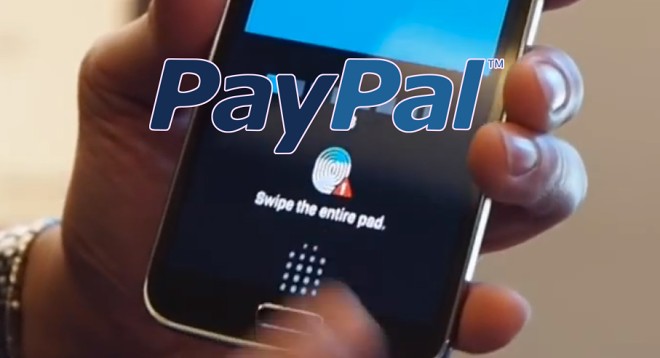 PayPal has had a successful partnership with Samsung, bringing the futuristic security feature through its Android application to supported devices. Until now, however, this was done on a separate branch of the PayPal app that was only distributed through Samsung's own Application Store. Now the internet payment giant has taken another step forward in the utilization of the technology by incorporating support for fingerprint authentication in the Google Play Store version of the PayPal app as well.
Currently the special authentication features are only available to select Samsung devices, including: Galaxy S5, Galaxy Note 4, Galaxy Alpha and the Galaxy Tab S tablet line. Although this list of supported devices has not been altered by the new release it marks a more significant change in approach.
Delivering the feature through the enormously popular Google Play Store ensures it will reach a significantly larger percentage of device owners, as many Samsung users rarely use the Galaxy Store. Furthermore, this is a pretty clear sign of the two companies' future intentions to broaden support and bring secure, touch-verified e-payments to even more users.