Google is rolling out a new version of the Play Store, v5.5.8. There are two major changes here, one of which is new animations. If you have a Android 5.1 device, you'd have noticed there was a small animation when you clicked on any item, as it expanded in a circle at the top of the screen. Now that animation has been improved and you will see the circular thumbnail pop out and and expand above and then reverse when you go back.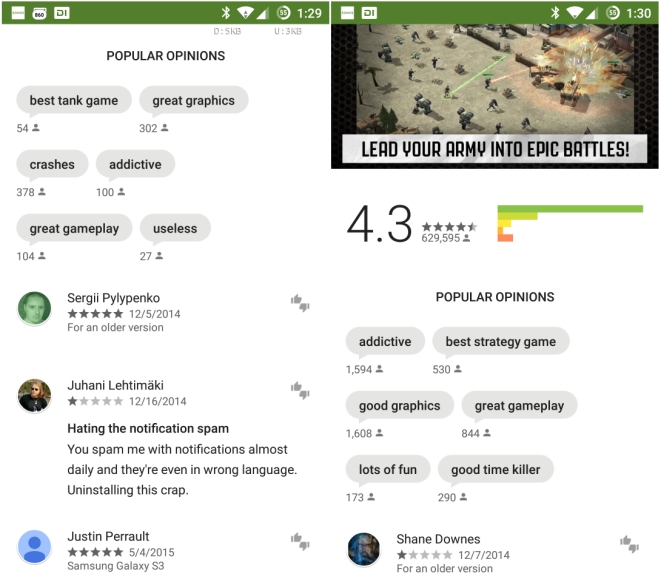 The other change is the new popular opinions section. Now, Play Store can pull some quotes out of user reviews into small chat bubbles so that you get a general idea of what the people are saying about the selected content.
The update is now rolling out but you can grab the APK from the link below. Do note the animation change will only be visible on devices running Android 5.1.