The new Nexus 5 is official – finally! – and as part of the Devices section of the Play Store, Google has added some accessories on the virtual shelves. This includes bumper cases in several colors and a QuickCover, similar to those on LG phones.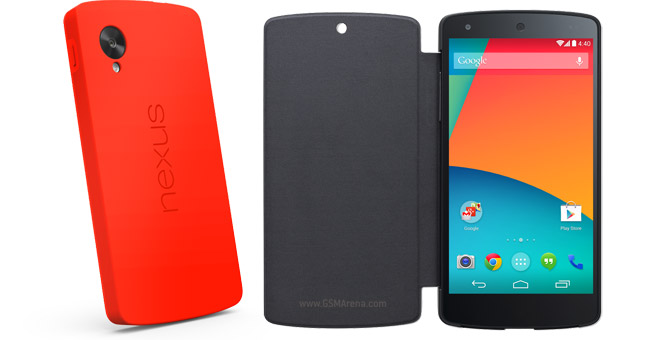 The Nexus 5 comes in Black or White only, but you can spice it up a bit with a bumper. There are 4 color options at the moment – Bright Red, Bright Yellow, Gray and Black.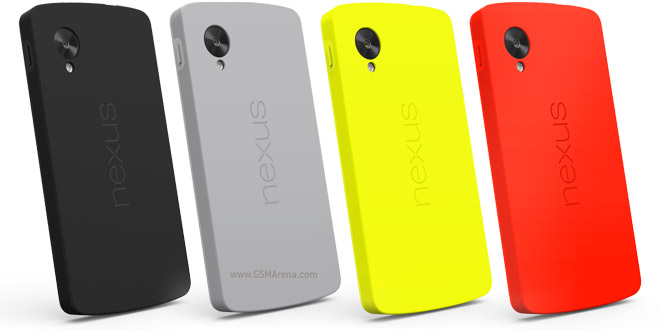 They all cost $35 and all but the Black one are listed as "coming soon". Presumably they'll be available tomorrow, November 1, when the Nexus 5 goes on sale.
The LG QuickCover offers protection for the front and back. It comes in Black or White and will set you back $50. There's no LG Quick Window though – an aperture to show part of the screen for notifications and basic control.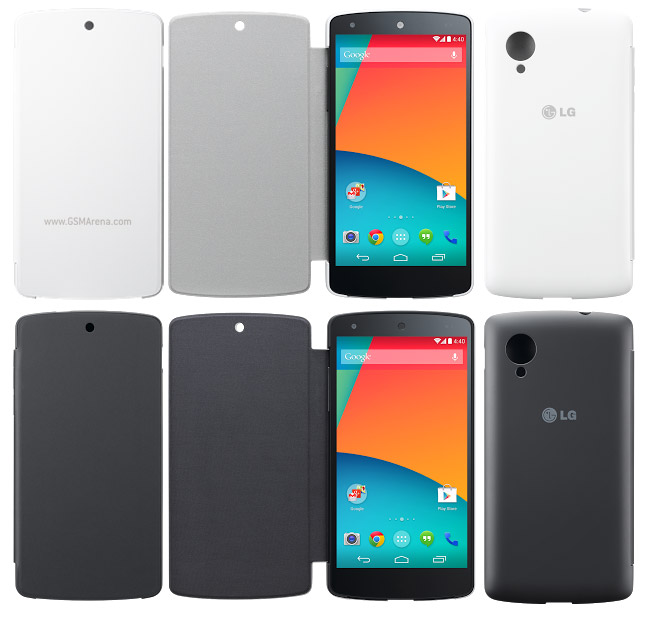 The QuickCovers are compatible with wireless charging and will automatically unlock the phone when you flip them open.
Google also showcased wirelss charging pads for the Nexus 5 phone and Nexus 7 tablet. These ones are square rather than the round chargers that came out with the Nexus 4. The new chargers should go up on the Play Store soon.