Pioneer has launched the first Apple CarPlay enabled car audio system in the Indian market. The AVIC – F970BT has a 6.2-inch multi-touch display and can pair with your iPhone 5 and above to access functions such as Siri, voice navigation, music playback, calls, and messaging on your phone through the audio system display.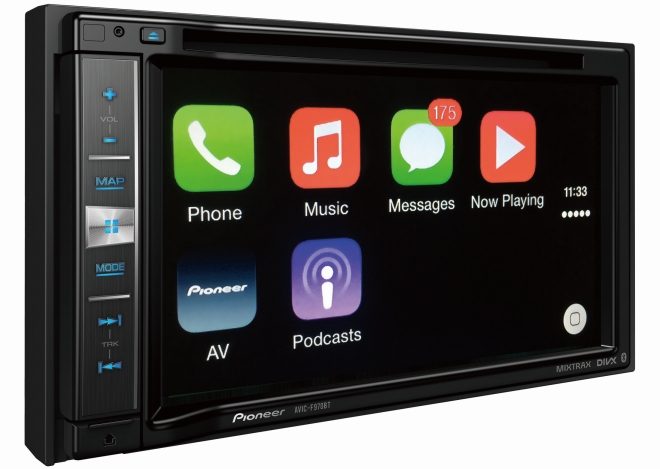 In case you are not aware, CarPlay is a new standard from Apple for car audio systems that allows them to seamlessly integrate with your iPhone and access the aforementioned functionality through your audio system's display. All you have to do is plug in your iPhone 5, 5c, 5s, 6, or 6 Plus running iOS 7.1 and above into the system and you're good to go. You can either use the display on the system or your voice to control the features hands-free while driving.
The AVIC – F970BT is priced at Rs. 39,990 ($625), which is quite steep and almost twice of what you'd normally pay for a similarly specced audio system, but that's the price you will have to pay to get CarPlay, at least for now, until cheaper options come out later. There is also the thing where Apple Maps Navigation is not available in India, which significantly reduces the functionality of this sort of system, so you really need to think twice before opting for it.
Pioneer will also bring the CarPlay functionality to its existing AVH-X8690BT system through a firmware update.