Windows Phone may be improving as a platform, however, its biggest flaw is its lack of apps. Microsoft has steadily been rectifying this, especially on the social network front.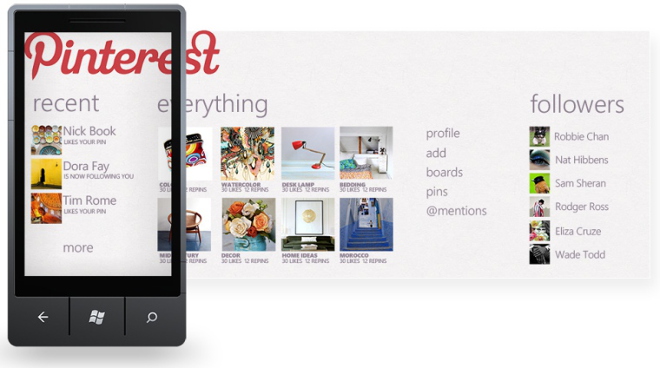 It looks like Pinterest is the latest social medium to give Windows Phone some love, as they have released a beta application for Microsoft's platform.
You can do pretty much anything on the beta app you would on the Pinterest site, and that's mainly because the beta application is hardly a standalone application at all.
As it stands, Pinterest for Windows Phone is currently a glorified shortcut to the mobile version of the site, with a few Windows Phone native features tacked on. As a result, don't expect the integration with Windows Phone to be as good as on iOS or Android.
Since it's a beta build, Pinterest is going to rely significantly on feedback from its Windows Phone user base.
Are you a Windows Phone user who's been aching to try out Pinterest on their device? If so, let us know how the beta app is working out for you in the comments!