You must remember the picture of the pink Nokia N8 that came out a few days back. You must because it's difficult to get something that gaudy out of your mind in such short time. But Nokia isn't relying on just the color to shock you. They have gone ahead and made a video complete with tattooed dolls with necks that turn 360-degree, an N8 that shoot lazers and dismembered dolls limbs. And you thought Sony's ads are weird.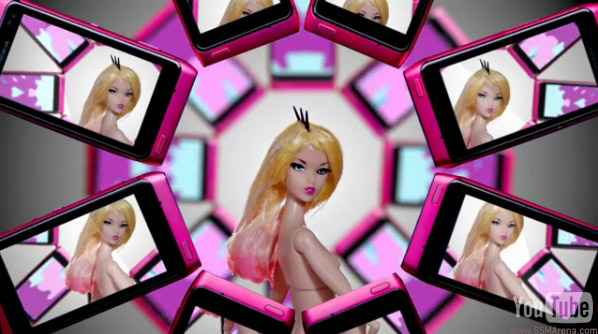 As you can see below, the video is pretty, uh, interesting. You don't see much of the phone itself as you'd want to meaning this is all just viral marketing and Nokia's attempt at keeping interest in the N8 going. But we think they should spend more time focusing on showcasing the upcoming Anna update for the N8 instead of dolls doing unspeakable things with it while the Sugarbabes play in the background (admittedly that's the least offensive part of the video).
Oh, and just in case you were curious how they made that video, Nokia has another one showing the making of. Because that's what they do these days. They make weird videos and then they show you how they made them.