We all know those digital picture frames that ushered traditional photo stands into the digital realm a few years back. The concept of having a whole album of photos on a dedicated and very straight-forward device is definitely a good one, but the nice concept seems to have stopped in its development.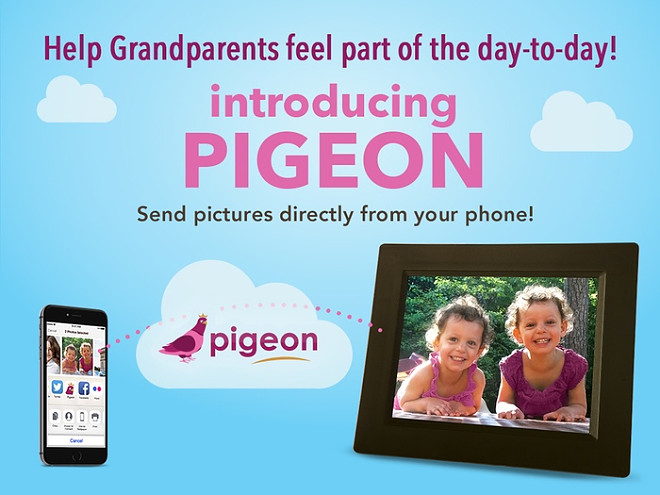 Pigeon is a now re-imagining of the digital photo frame, making it even more user friendly and convenient to use. What creator Keith Beckley has done is create a connected wireless frame that can seamlessly sync photos with a cloud service. While the concept isn't new in any way the suggested use cases sure are.
The Pigeon frame seems to be targeted mostly towards non-tech-savvy consumers, like your parents or grand-parents for example. It mostly behaves as a standard photo frame as far as the user is concerned but behind the scenes and seamlessly gets new content from various devices and keeps photos up to date.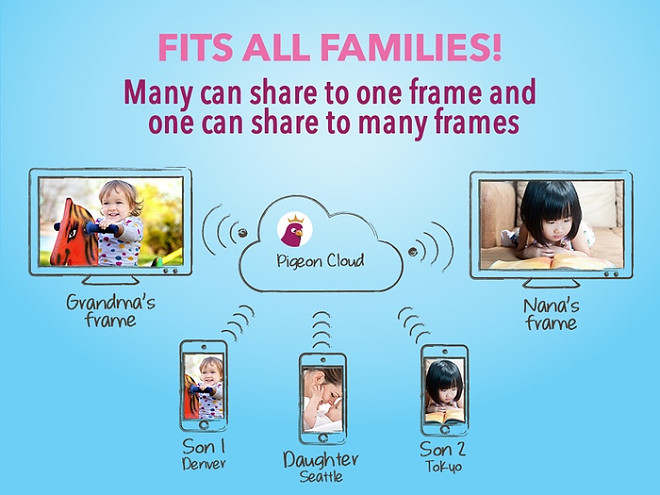 The Pigeon eliminates the need to physically update the files on a digital frame by allowing it to happen over the air. As long as the device is connected to a WiFi network or equipped with a USB 3G modem it can receive a constant stream of new content from all of your devices, like phones and cameras, through the cloud. The frame comes with its own mobile application for Android and iOS so all of your devices can stream content directly to it.
To further enhance the experience the Pigeon offers a few other interesting features. In addition to photos it can also play videos on its 10-inch screen, complete with sound through the 2W speakers. It is also Bluetooth enabled, so you can stream music to it. The physical frame that surrounds the display also comes is a multitude of styles and colors to best fit its surroundings and is also magnetic, so it can easily hand on the fridge if that is your thing. There is no information about the resolution of the panel or the storage capacity, but those might not be set in stone yet.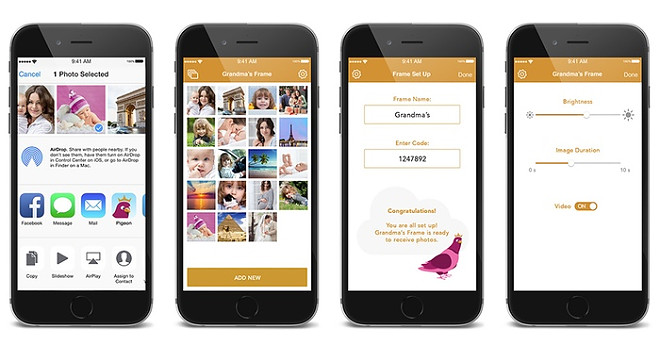 Currently the frame project is up on Kickstarter with a total goal of $50,000 to fund production costs. The Pigeon itself will go for $119 for the base model, with some additional opt-in features available for a little bit more. If you like the idea and want to see one at your parent's house as soon as possible be sure to contribute.