The latest version of Adobe's mobile version of Photoshop, Photoshop Express, has received an update for iOS. Thr new release refreshes the way the program works and how you interact with it.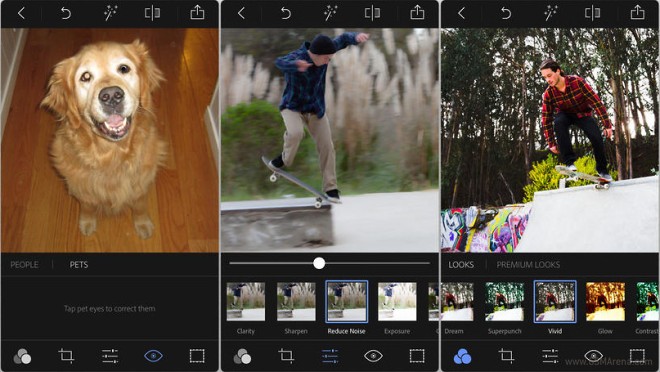 The new "editing experience", as Adobe likes to call it, is not restricted to just the design change and usual bug fixes and optimizations, but also adds quick sharing options.
Other new features include pet-eye mode (which removes the green-eye effect when shooting pets), as well as updated tooltips throughout the UI. There's also an auto-resume feature that means you don't have to save your work when minimizing the app – it'll remember where you left off and on what image.
Of course, the app interface is optimized for both iPhones and iPads, which the latter featuring the same updated editing features.

Finally, the app lets you quickly share via SMS or Instagram, and the Photo Picker tool has also been refreshed. Grab Photoshop Express for free here.