When a manufacturer tacks on a "Pro" at the end of a phone's name, chances are you're getting more or less the same phone as the "non-pro" but with a hardware QWERTY keyboard.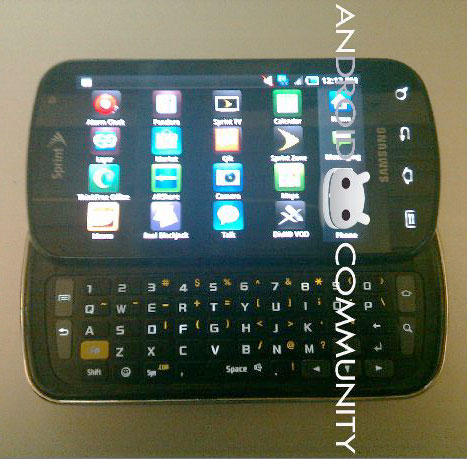 So, it should come as no surprise that the Samsung Galaxy S Pro, which is reportedly headed to Sprint, is a lot like a Galaxy S with a QWERTY keyboard. The Galaxy S Pro is reportedly going to be the second 4G phone for Sprint and the QWERTY-less Galaxy S is coming too…
The first 4G phone (4G meaning WiMAX here) that Sprint snatched was the HTC EVO 4G – a coincidence or not, it too is an Android device. Anyway, back to the Samsung Galaxy S Pro.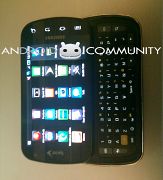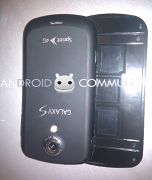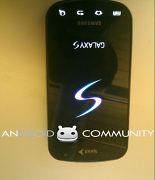 Spy shots of the Samsung Galaxy S Pro
It features a 5-row QWERTY keyboard that slides out sideways. The Galaxy S Pro runs Android 2.1 with the TouchWiz 3.0 custom UI, which held up pretty good in our Galaxy S review.
On the back of the phone, there's a 5MP camera (no word on 720p video capture yet) and it's got a new buddy – an LED flash that the regular Galaxy S lacks. The specs of the inner components of the Samsung Galaxy S Pro are guesswork at this point, but reports say it can match the non-Pro Galaxy S in speed – so, a 1GHz CPU and 512MB RAM are quite likely.
Both the Samsung Galaxy S and the Galaxy S Pro are headed to Sprint in the near future, but it's not clear whether the Galaxy S will offer 4G too.
By the way, Samsung officially announced three "Pro" phones today – the Samsung S5330 Wave 2 Pro (with Bada OS) and Samsung Omnia 4 and 5 (with Windows Mobile 6.5.3).