The really nifty FiftyThree Pencil stylus for iPad will get a new and exciting feature once iOS 8 becomes available.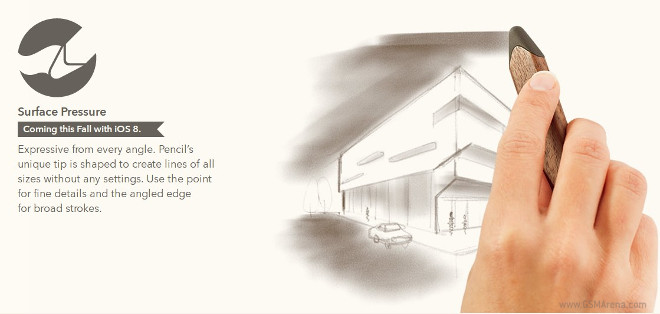 Once the newest iteration of Apple's mobile operating system hits the streets, the Pencil will automatically get support for pressure sensitivity.
This will allow you to draw different types of lines depending on how you position the stylus onto the touchscreen. Thin lines will appear when you use the Pencil's tip, while its angled edge will let you draw shades, broad strokes, and generally thicker lines.
The Surface Pressure feature is dependent on iOS 8, though, so it's not possible to use with any older version. This means you're still in for a wait before you can take advantage of it, and it's unclear whether the iOS 8 beta will enable it or you'll have to keep waiting until the final version starts rolling out.
That said, the Pencil has many more unique traits that you can use right now, such as the built-in Eraser, Palm Rejection, and Blend – which lets you use your finger to smooth rough edges and create color transitions while drawing lines with the stylus.
The Pencil stylus is available to purchase from FiftyThree's online store starting at $59.95.